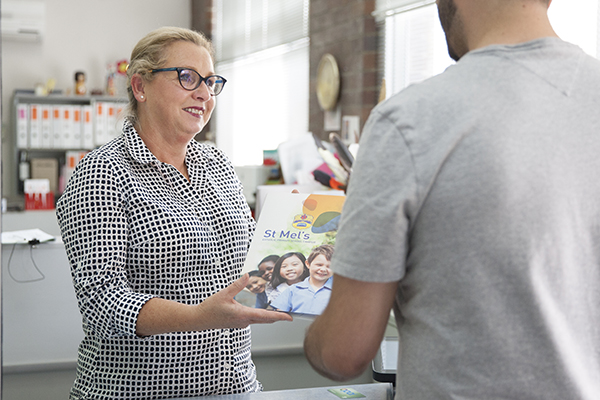 To be eligible to start school your child must turn 5 years of age by July 31st in the year they start school. It is preferable for you to be a practicing Catholic, living in the Campsie Parish area.
Enrolment forms should be accompanied by original copies of your child's Birth Certificate (if an Australian Citizen) and their Baptismal Certificate.  If born outside of Australia or if your child is a foreign national, you must also bring along both your passport and the child's passport. You will also need to give us an immunisation certificate once your child has received their final preschool immunisation.  If you wish to transfer from another school, we also require your child's most recent school report.
Due to Government and System restrictions we are not always able to accept overseas students. Requests for enrolment forms can be made by:
Post:

St Mel's Catholic Primary School,

14 Duke Street,

Campsie NSW 2194

In Person:

Visit the school during office hours, 8:15am to 3:30pm.
St Mel's Catholic Primary School Campsie is recognised nationally as an innovative learning community. We welcome visitors from around the globe to our school throughout the year. Please contact the school office by phone or email to arrange an appointment for a guided tour.