Our teachers know their students and work with them to help them realise their potential as learners. Our focus on authentic learning and authentic assessment ensures that we challenge our students to grow in their learning and achieve their personal best.
Throughout our community of Sydney Catholic schools, we have shown high performance of our students in measures such as NAPLAN and the HSC.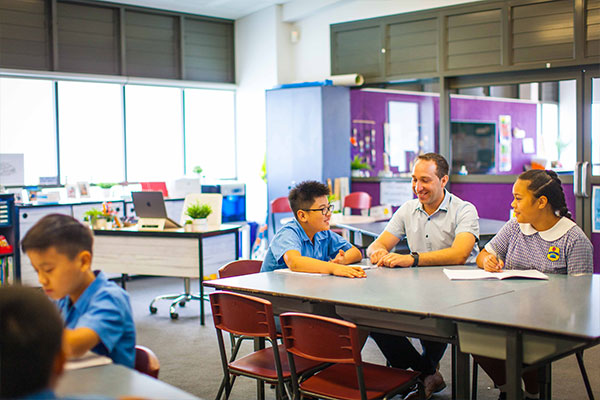 A national innovation award-winning Organic Learning community that impels learners to change the world
We believe every learner has the capacity to change the world, regardless of age, and that learning must be driven by need and curiosity so that learners can see a purpose in learning intentions. A critical difference in Organic Learning is that becoming a self-determined learner should not only be a goal for students, it is also a requirement for teachers and the leadership team. The development and implementation of Organic Learning has enabled our community to thrive through the alignment of learning spaces, structures, and processes for students, teachers, and leaders.
For further information go to Organic Learning
In recognition of our innovations in Hexagonal Curriculum Mapping and Competency Rubric, we have been awarded Most Innovative Schools Award in 2017 and 2018. 
Each week, our school community acknowledges the achievements of our students through our Organic Learning and Values Awards. These awards align with our whole school learning framework and school values.