Welcome to the vibrant multicultural community of St Mel's Catholic Primary School, Campsie where we grow learners who change the world. 
I feel blessed and honoured to be appointed Principal of St Mel's Catholic Primary School, Campsie. I appreciate the significant role I will have in ensuring that St Mel's continues to flourish academically, providing excellent teaching and learning for all.  St Mel's has an outstanding reputation, locally and nationally. It is a community where parents are aspirational and an educational environment of love, faith, respect and harmony for each individual is nurtured. 
At St Mel's we set high expectations of positive behaviour and learning. We place students at the centre of all we do.  Our school theme for this year is 'Let your light shine'.  Jesus said, "You are the light of the world… let your light shine before others" (Matthew 5:14-16). Each one of us is called to share in the light of Christ. St Mel's school is founded on the Josephite tradition of, 'Never see a need without doing something about it'. We encourage students to be active in their outreach to others. 
Staff at St Mel's are committed and dedicated, ensuring the school is a safe and supportive learning environment. With the many challenges and restrictions faced by families during COVID-19, a focus for us has been on enhancing students' wellbeing. A wellbeing teacher has strategically been appointed to implement a range of initiatives to support students. 
I welcome all families to the St Mel's community. I am certain that your time here at our school will be a joyous one, filled with wonderful memories that you and your child will cherish. 
Ms Elena Mullen
Principal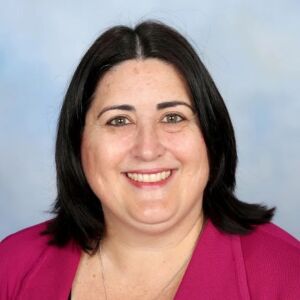 Proudly Part of the Community of Sydney Catholic Schools
Our school is part of a system of over 150 low-fee Catholic schools in the Sydney Archdiocese.
Sydney Catholic Schools are thriving Catholic communities that ignite a love of Christ through excellent teaching and learning to empower students to reach their full potential.