Our Catholic school is part of the Catholic Church. We work in partnership with our local parish and priests in order to enrich the spiritual life of the students, staff and families of our school, especially through the celebration of the Sacraments.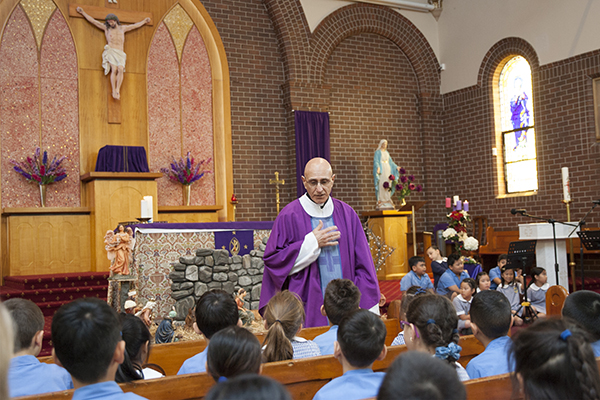 Father Anthony is an active and visible member of our school community.  He is often spotted on the playground chatting with students and teachers and visits classrooms regularly to support children and share his knowledge regarding religious syllabus content.
Community masses involving Parish, families and school staff occur a few times each year.  Following mass the parish community gathers for a barbecue on school grounds sharing stories and getting to know each other.
Our Family Educator plays an integral role in the connection between school and parish and is always available to assist parents and answer questions regarding faith life and school matters.